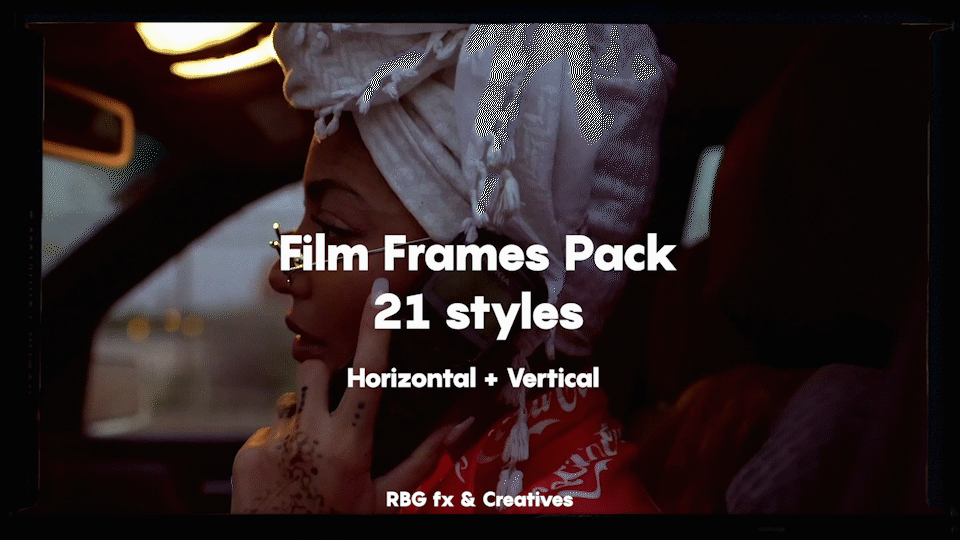 Film Frames
19.99$

Try these classic frames to give
a kick to your footage




Build strong compositions with Nested Sequences in your editing software, a workflow that will save you from time waste and headaches. Simply add the PNGs on top of your footage, and change blend mode to Darken, or change its colour with the Tint Effect, it's all in your hands from now on!

Take a peek at the contents of this pack



Share your final results on IG with the hashtag #rbgfxcreatives
We look forward to seeing where this pack has taken you!