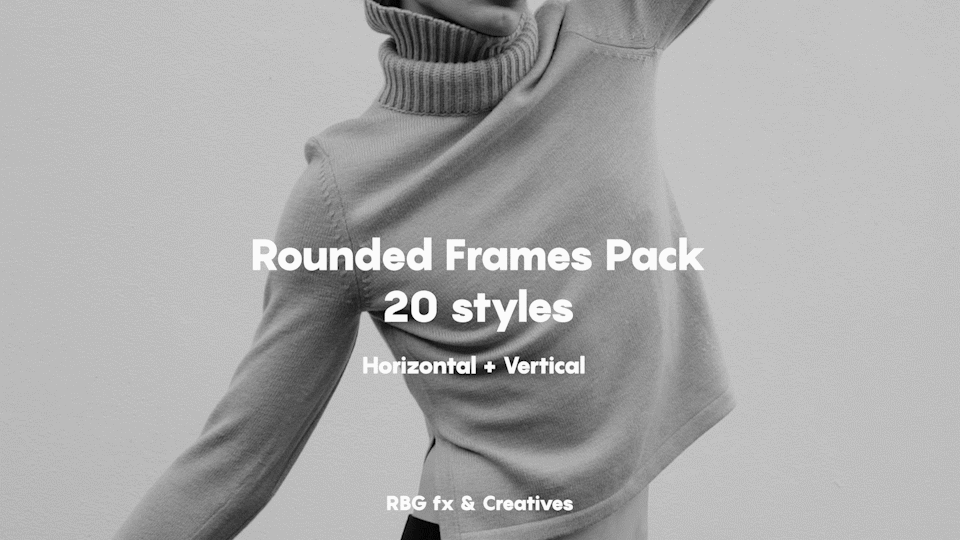 Rounded Frames
19.99$

Tired of seeing square? Try your hand at round compositions, break the frame.




Push your creativity further with this new set of frames. How do you design circular compositions for video, or even photos! With these 20 rounded frames PNGs, you can overlay them on top of your footage or photos, and even change the colour of the frame itself with the Tint Effect.

Take a look at the contents of this pack here:



Share your final results on IG with the hashtag #rbgfxcreatives
We look forward to seeing where this pack has taken you!